5 reasons to train with a sandbag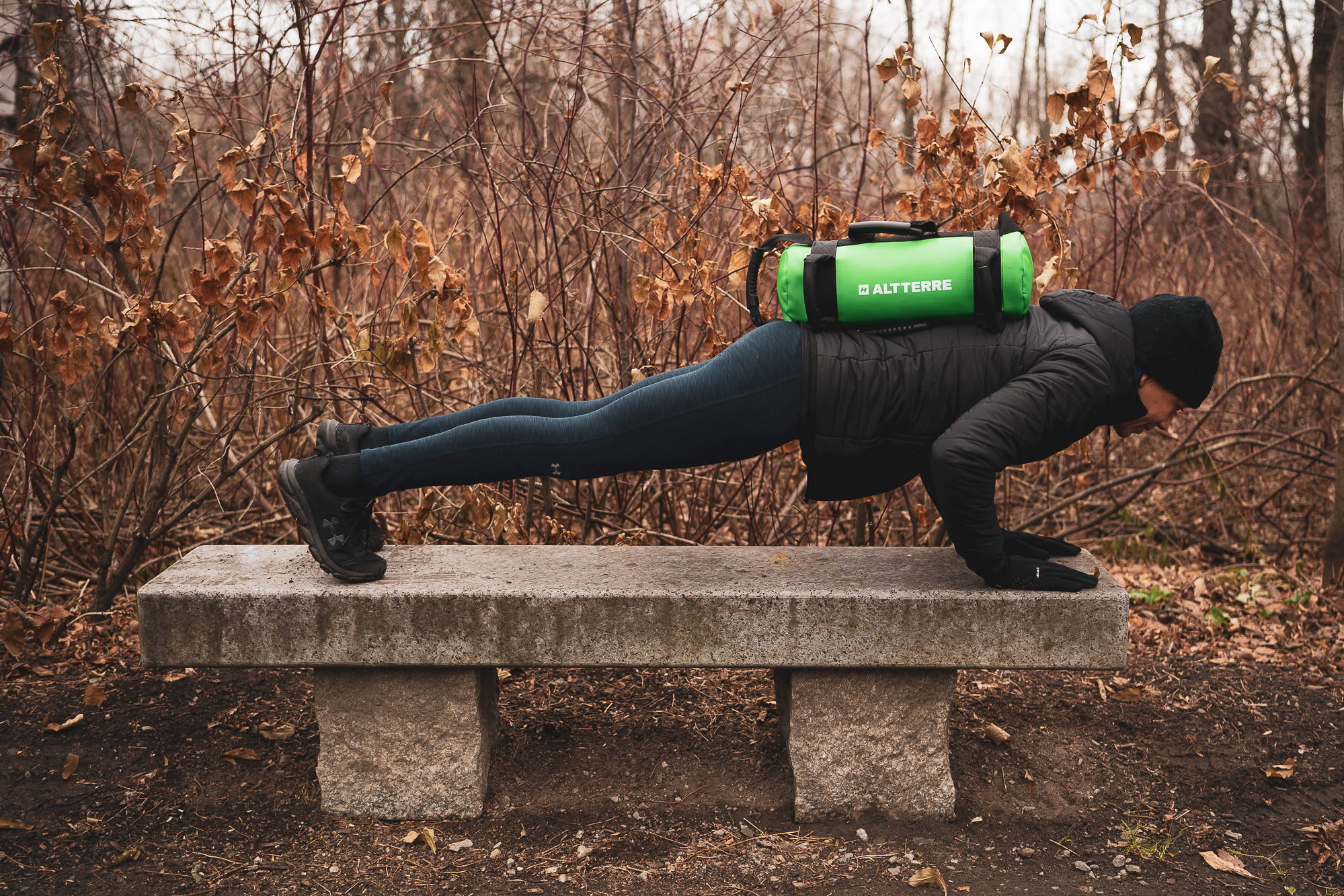 5 reasons to train
with a sandbag
5 reasons to train with a sandbag
Sandbag training has been used by the military and firefighters for a long time. More recently, the bag has made its appearance in functional and cross-fit training rooms.
And now, weighted bags are making their appearance in home training rooms, living rooms and basements of people who want to enhance their training.
Here are the top 5 reasons to incorporate sandbag training:
1. You can train anywhere
The sandbag can easily be used to train at the park as it is easily transported in a car. It won't roll around in your car when you stop suddenly.
If you practice indoors, it is probably the least space consuming piece of equipment. A set of 3 bags that allows you to do just about any workout can be stored on a shelf easily.
Finally, if you have a room dedicated to home training at your home, you can easily stack one or more bags in a corner of your room.
2. Traditional or dynamic movements
What's really interesting is that you can do standard weight training movements with your bag, such as squats, biceps curl or military presses. However, it's also a great way to integrate more complex movements, with less risk than with a weightlifting bar.
For example, if you want to incorporate a clean and jerk, it's relatively easy to do it with a sandbag. Of course, you won't be able to reach weights as high as you can with a barbell, but for home training, it's perfect.
Integrating this type of movement is relevant if you are looking to improve your performance in sports that require explosiveness or if you want to work on your cardiovascular condition through muscular exercises.
3. Improve Training with a sandbag engages the stabilizing muscles.
Since the bag has flexible handles and the weight inside can move a little bit (especially with our pro series bags), training with sandbags requires more stabilization effort.
This allows the abdominal muscles and stabilizers to be engaged in most movements.
You want to do squats and the bar goes into your trapeze: it's painful.
You drop your dumbells on your hardwood floor (or your toes): it's painful.
You forget your dumbell outside and it comes back all rusty: it's painful.
Basically, training with sandbags hurts less and is more pleasant than training with traditional dumbbells.
This is not the case for all training bags, but Altterre bags are sold pre-filled with recycled sand that would normally have been sent to the sorting center or recycled rubber.
Since the bags are pre-filled, you won't have to go to the hardware store and return to buy sand, fill it up being careful not to put any around your bag and you can be sure that the bag will be filled up properly. It's one less stress for you!
Training bags are a perfect complement to your training routine!
---
Purchase one now with the weight of your choice :
1 comment