5 tips to start training at home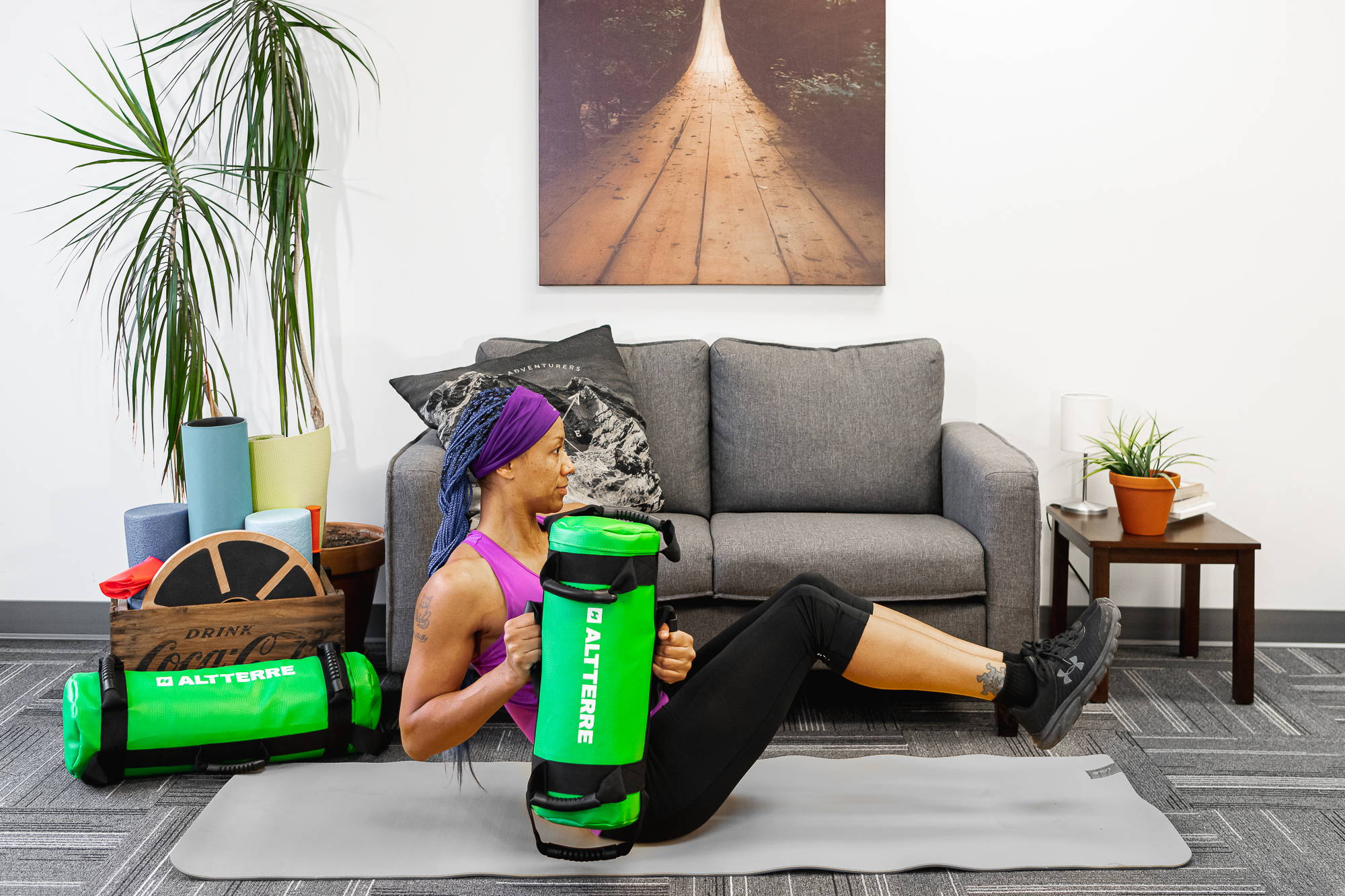 You want to start
working out at home ?

There are several advantages for training at home like saving time and money. If you are new to the world of training, you may not know where to start or how to be most effective and achieve goals. Here are 4 tips to help you start training at home.
What is the motivation behind your desire to train? Ask yourself if your goal is to lose weight, gain muscle mass, stay fit, being healthy, etc. You can then determine objectives based on the goal to be achieved.
For example, your goals could be the number of workouts per week, the duration per session, the type of workout and exercises you do, the time of the day you want to train, etc.
2. Find an online training program, a private coach or anything that motivates you

If you are looking for a bit, there are plenty of resources available related to physical training. Private trainers, online training program, thousands of Youtube videos : you will never run out of choices! Find the option that works for you and motivates you the most. To help you choose, ask yourself if you normally need a lot of coaching to reach a new goal or if you can do it by yourself, and what is your budget.
You can also find a lot of motivation by following a few persons on social media that show their workout routine and that have similar goals.
3. Use app for training tools
Several apps are available to help you during your workout or throughout the week. For example, to time your exercises and your breaks or to track your efforts and your progress.
The Tabata Timer app, which you can download on your phone, is just great for creating an automatically timed workout. You choose your number of exercises and their duration, the number of sets and the rest time, then you just have to follow the sound prompts during your workout. This application is very convenient also for those who do HIIT (High Intensity Interval Training) training.
If you want to keep track of your progress, the Map My Fitness app lets you record your workouts for the week in detail. You can then track each exercise you did with the weight used, the number of repetitions, and the number of sets. This is an easy way to see your physical improvement and the achievement of your goals over the weeks.
4. Get the right training accessories

If you don't already have gym equipment at home, consider investing a few dollars on the essentials ; it makes a big difference not only in your results but also in the enjoyment of training.
When you start out, don't spend the money on expensive accessories and large machines. Just go ahead with a confortable training mat, some weights for your muscle exercises (like Altterre training bag) and resistance bands. Then to incorporate a bit of cardio, you really don't need much but a jumping rope can help you get your heart pumping.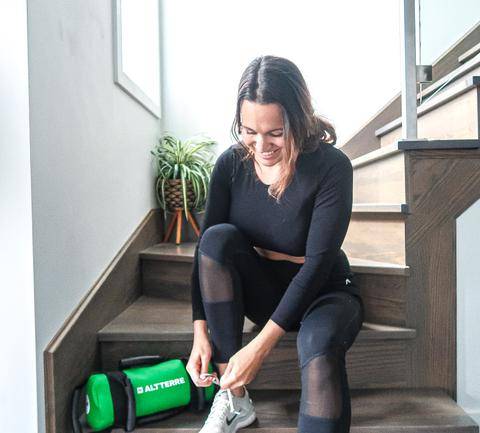 5. Set up a "training" space

If setting up and preparing your training space takes as much time than the training itself, it's a safe bet you'll give up after just a few sessions.
No need to have a home gym. You might just have a training mat tucked away under your couch with a few accessories close at hand.
Also, if you are easily distracted, avoid choosing the living room or kitchen as your training spot. Indeed, by isolating yourself in your room for example, the chances that you will finish your training in its entirety are higher.
You should now be ready and motivate to start working out at home. Have a good training !
---